Onboard The Right Influencer
Search influencer profiles best suited for your brands across platforms like Instagram, Youtube, Tiktok, Snapchat, Facebook, and Twitter. Choose from top social media influencers and tell your brand story effectively.
Get real audience insights
The platform's unique combination of AI and data science provides the brands with real audience insights by removing the fraudulent followings and giving them access to the knowledge layer from past campaigns.
Manage all influencer relationships on iConnect
Stay on top. Get higher visibility into the progress. With iConnect, brands can now manage all their influencer relationships in one place and closely track their collaboration with the content creators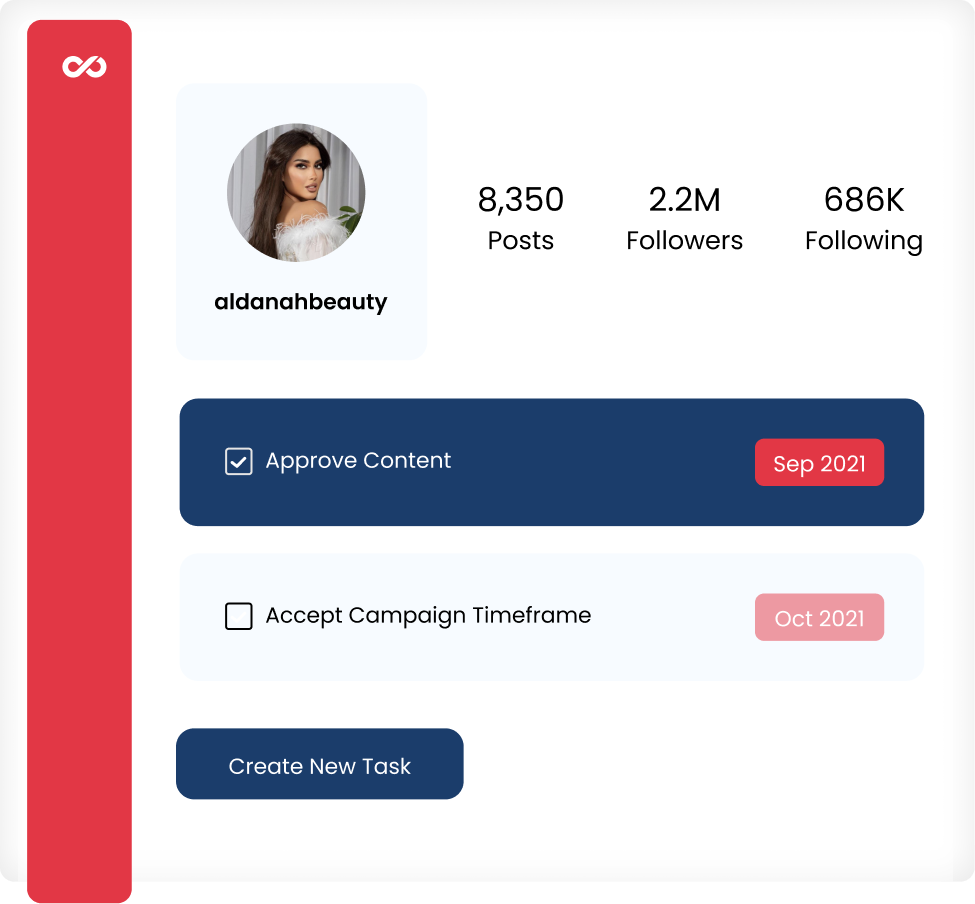 Control your brand guidelines
iConnect's innovative technology lets you partner with genuine influencers that align with your brand values to avoid any damage to your reputation. The platform automatically assesses influencers' brand risk based on their previous content history. Approve content that conforms to the brand guidelines.
Measure your campaign's success
Get comprehensive tools and data-driven insights that will help you to monitor the campaign's progress, success, and influencer's performance. Moreover, with iConnect's advanced analytics, partners can efficiently track sales and measure ROI.
Streamline influencer gifting
Manage all your product seeding requirements through iConnect. Send your products to carefully selected influencers through our platform. Enjoy seamless gifting fulfillment and create a sustainable channel for influencer compensation.
Manage influencer payments effectively
With our secure and user-friendly payment system, never miss an influencer payment. Brands can handle the content creator's commissions, payments, and tax documents in simple steps.